Do you have boxes of old video tape and audio cassette tapes, classic vinyl albums or even photo albums and slides lying around?
They're great memories, but sadly, they won't last forever.
Now is the time to give your precious memories the attention they deserve.
Big Egg Who?

Run by brothers Edwin and Gareth Davis, Big Egg Media is a leading multimedia business in Adelaide, South Australia, offering specialised multimedia products and services Australia wide. Learn more about us »
Testimonials
See what our customers have to say about us »
A. Kovacic - Kambah, ACT
I have received the CDs and am very happy with the quality and presentation. I got exactly what I required and more with a very quick turnaround time and at a very reasonable price.

Big Egg Media – an extraordinary name for a company that provides extraordinary service!
I would like to thank Edwin and his team at Big Egg Media for a fantastic job in the completion of our training video.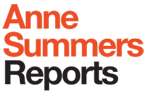 We had a very positive experience working with Big Egg Media on the production of the DVD of my Conversations with Julia Gillard. We selected Big Egg Media "cold" from your website and we were very happy with the results.
You produced exactly what we wanted, to a very high standard and to a very tight deadline. We were very impressed by the way you were able to edit out from the original music we did not have the rights to use on the DVD with no appreciable impact on the quality of the final product.
We have had nothing but praise for the DVD from people who have bought it.
We will certainly use Big Egg Media for our next DVD production.