DVD Photo Slideshows
Do you want to send a special message to your loved ones? Big Egg Media is the professional choice for DVD Video Slideshows for all occasions.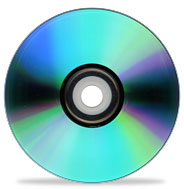 DVD photo slideshows are a popular choice for anyone who wants to share their photos and memories with friends and family in a modern, stunning presentation.
Whether it be for a loved one's gift for Christmas or birthday, 21st birthday party, Wedding, 60th Anniversary, Funeral or Memorial Service, we can create a professional DVD photo slideshow incorporating your old photos, slides, or negatives which will turn heads and impress your family and friends.
Our DVD Photo Slideshows include:
Motion effects and transitions on each photo
Transitions between each image
Background music
Titles and messages
Your photos will come to life with the tasteful motion effects and transitions used to create a stylish and professional presentation.
Big Egg Media can add titles and music of your choice to give your photo slideshow that personal touch. Your DVD can also include Hollywood style motion menus, and a professionally designed DVD cover & label to add that level of class, making it perfect for a gift on a special occasion.
Prices
Production of DVD Photo Slideshows is charged at our hourly rate of $110 per hour. For a slideshow of around 50 photos with basic titles and background music, the cost is typically around $110 - $220. More complex DVD Photo Slideshows with around 200 - 300 photos, more detailed titles and music options may cost around $300 - $500.