Our Winter Archival Projects
Over the last few months we have been busy working with a local council and the Department of Environment on some important archival projects.
A Letter from The King
The City of Mitcham Historical Department had come into possession of some very old and important photos and documents from the early 1900s.
The material was in quite good condition although very fragile, and we only had a short amount of time to digitise everything while it was on a generous short-term loan from the owner.
We digitised a thank you letter personally signed by King George V, appreciative of Corporal Harris' service during WWI. Also note the original seal from Buckingham Palace.
Here is series of postcards that feature Corporal Harris and were sent back to Australia during the War with messages scrawled on the back.
We personally handled and cleaned each image before undertaking the digitising process with the highest level of care. Digital images are individually colour corrected and digitally spot-cleaned to bring them back to their original condition.
Scanning for State Heritage
The Department of Environment, and more specifically, the State Heritage and Maritime Unit were needing to digitise the remainder of their slide archives (around 7000) and video tape archives for entry into their digital database, and to make the collection more manageable.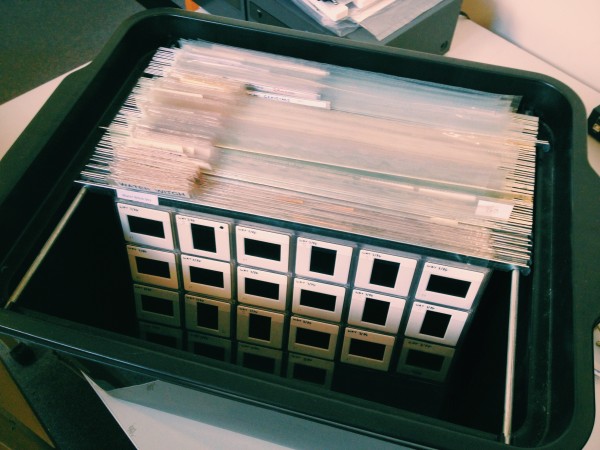 The 35mm slides were shots taken from around South Australia between the 1970s-1990s and depicted the condition of towns and buildings, landmarks and the environment, plus capturing everyday life from that era. There was also video footage and a number of underwater images of various shipwrecks, diving activity and studies of the ocean floor of the South Australian coast, which were also quite interesting.
Big Egg Media scans all sizes and formats of Photos, Slides and Negatives for your digitising and archival projects. We also offer an advanced digital Photo Restoration service to bring your damaged and worn images back to their former glory. Big Egg Media's photo & slide scanning services »
Thanks for reading, and please leave a comment below.
–Gareth.