Professional Video Editing and DVD Production
Video is the fastest way to engage audiences and deliver a promotional message on the web, and is becoming the preferred method of advertising for businesses who want to succeed online.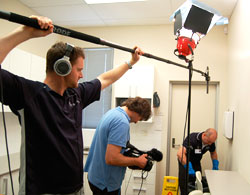 Video gives more than standalone text and images ever could, engaging viewers instantly and drawing an emotional connection. Video provides a strong call to action, and is proven to increase brand awareness and product sales.
As with any promotional or informational material, it is vital that online video is produced to a high and professional standard, in the same way a television ad, documentary or promotional DVD is produced.

It is important for your business or organisation to have products, services and information well presented to potential customers - this is vital in today's online marketplace where more and more business is conducted on the internet.
Contact Big Egg Media for your next video production
We have produced professional videos for the private and education sectors, government departments, mining and medical sectors, musicians and bands, artists and individuals. View our portfolio »
We specialise in filming and producing videos for:
Corporate & medical training
Corporate safety training & induction video production
Video clips & promotional videos
Live music events & concerts
Conferences & lectures
Corporate Events
Education (school and university)
Church events
Sporting events
Weddings & parties
Funerals & memorial services
Editing Services:
Concept development
Adelaide Video Production, filming and editing
Video effects, filters and enhancement
Multicam shooting and editing (great for music gigs & concerts)
Colour correction & grading
Voiceovers, narration & on-screen titles
Motion DVD menus
Professional DVD cover and label design
Corporate Video Editing in Adelaide
Production of videos for DVD, television and the web
See examples of our work
Superior Service from start to finish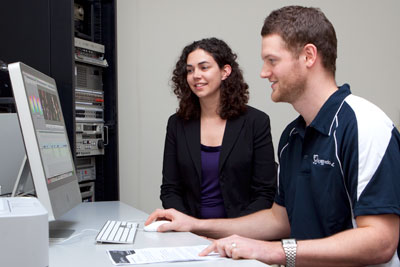 Big Egg Media will save you the time and hassle of worrying about the technical side of video production and editing. Our workflows and processes are well established, and our superior attention to detail ensures that all aspects of the video are of the highest quality. Our full range of services include:
Initial consultation with the client
Review of shooting locations
Filming and production
Edit sessions with the client
Production of video for DVD, broadcast or the web
Big Egg Media's corporate video production services in Adelaide include a detailed planning and pre-production process with the client, which will greatly aid in the success of your project. Our high level of attention to detail also ensures every angle of production is covered.
---

Before Colour Grading
After Colour Grading
Video with a stunning look
Big Egg Media uses broadcast-quality, high definition cameras and equipment that give crystal clear images, which is sure to turn heads and attract the attention you want.
We pay close attention to audio levels and colour, making sure that your video looks and sounds great. Our videos are 'colour-corrected' and 'graded' to enhance the video picture and help give the best look of colours on screen. We also mix and balance audio, including background music, dialogue, and location audio.
---
You shoot, we edit.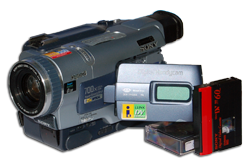 Do you already have footage, or are working on a limited budget? Big Egg Media can edit footage that you have shot using your own camera. You will surprised at the professional results we can achieve using your footage!
Pricing
We offer good value for money, great service, and a high quality product without cutting corners. Please contact us for any pricing enquiries or view our portfolio for examples of our work.
Depending upon the size and complexity of your project, our Adelaide video production and editing costs typically range from anywhere between $660 to $20,000.
| Service | Cost |
| --- | --- |
| Camera operator | $110 per hour |
| Video Editing and Post-production | $110 per hour |
| Camera and Equipment Hire | from $330 |
| DVD Photo Slideshow (moving images, transitions, music & titles) | from $110 |
Contact Big Egg Media today for your next video production