Discover 4 Mothers Day Gift Ideas
Got Mum a present yet for Mothers Day? If not, discover some great mothers day gift ideas from Big Egg Media that are personal, meaningful, and will last a lifetime. These gifts are also useful and practical, and can be easily enjoyed by the whole family.
#1 Convert Your Family Video Tapes
to DVD & Digital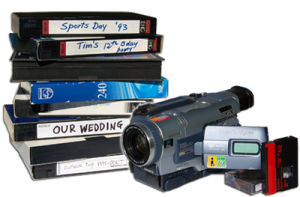 Converting your videos can be a fiddly process if you try it yourself. We make it easy with a high quality, hassle-free video to DVD conversion service that saves you the time and bother. The conversion of VHS & camcorder video tapes to DVD ensures that your videos will last longer than a lifetime.
What you get:
High quality transfer process
DVD chapter points
An attractive DVD menu
Personally designed disc label and cover artwork
Compilation of multiple videos into DVD packages
View our video tape transfer prices »
#2 Transfer a Favourite Vinyl Record
or Cassette Tape to CD/MP3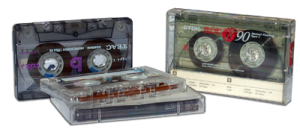 Grandparent's memoirs, wedding services, language & training tapes, or the only recording of the rock band you led back in the day? CD and MP3 formats are easy to use, easy to store and won't degrade in quality over time.
Our audio restoration does well to remove unwanted background noise, hum and pops that are often heard on vinyl records & cassette tapes.
What you get:
Safe & High Quality conversion process
Split up of music or spoken word into tracks, just like a commercial CD
Personally designed cover and label (including scanning of album covers)
View our vinyl record and audio conversion prices »
#3 Scan Your Family's Slides, Photos
or Negatives to Digital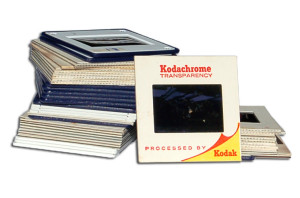 Scanning and digitising old photos, slides and negatives is the best way to archive your memories and move them into the digital age.
Once an image has been scanned to digital format, it is easy to share with friends and family online or create extra prints and enlargements.
What you get:
Physical dust and hair removal from each image
High quality scan of your images to either JPG or TIFF image files
Colour restoration if required (great for faded slides & negatives)
Images are produced onto an archival-quality data disc
Optional Photo Restoration
View our slide/photo/negative scanning prices »
#4 Create a DVD Photo Slideshow
for That Special Someone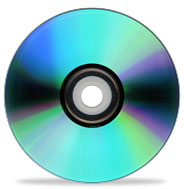 Do you want to send a special message to your loved ones? DVD photo slideshows are a popular choice for anyone who wants to share their photos and memories with friends and family in a modern, stunning presentation.
Our DVD Photo Slideshows include:
High resolution scan of your images to JPG files
Motion effects on each photo
Transitions between each image
Background music
On screen titles and messages
A DVD you can watch on your TV or computer