6 aspects to keep your business website fresh
Just the other day my wife was looking for a podiatrist, so she went to her health insurance provider's website to search for their preferred podiatrist partners. To her shock, the first number she tried on the list rang through to an accountant! It was obvious that her health insurance provider hadn't maintained the list of partners on their website, and the podiatrist hadn't informed the insurance provider when their phone number changed.
More often than not, customers will use your website as the first point of contact for your business. If your site contains outdated or incorrect information, this can erode customer trust and confidence.
Keeping your website current is important, and each week you should spend a few minutes ensuring that everything is up-to-date. Below are 6 aspects that need to remain updated on any business website to keep it fresh.
1. Website technology runs faster than we can!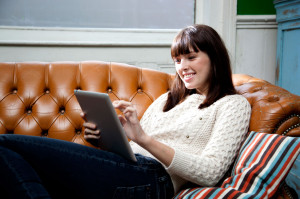 Is your website mobile friendly? The release of the iPhone only 6 years ago has dramatically changed how many people browse the web. Sometimes it may seem hard to keep up with the pace of technology, but it's the best way to keep a website active. Google say 73% of mobile searches trigger quick follow-up actions. If your site isn't mobile friendly, it's probably missing out on a lot of action! This is THE most important step to take in getting your website up-to-date.
2. Prices
Listing the wrong price can look misleading and can upset many customers. To avoid customer price shock, ensure that prices on your site remain correct and up-to-date.
3. New Products or Services
If you have a new product in store, why not share it with all your website visitors! You wouldn't hide a new product in the back corner of your store, and the same should apply to your website. Clearly promote any new products or services by highlighting them front and centre on your homepage.
4. Latest Customer Testimonials
Have you ever visited a website that shows testimonials from 2001? If there aren't any testimonials on your site from the past 6 months, it may appear to customers that you've had no new business within that period. A recent testimonial will boost customer confidence as it confirms that you're still churning out high quality products or services.
5. Product Information
What colours can people buy your widgets in? How long will it take to produce if they choose a custom order? Will it integrate with the other widget they have at home? Customers prefer websites that are useful in the information they provide. If you no longer provide a widget in a certain colour, be sure to update the relevant product information on your website. The same applies to shipping information and return or exchange policies.
6. Contact Information
Have you recently moved or changed phone number? Incorrect contact information could easily lead to a loss of potential sales (like my wife with the podiatrist). If you can't even display a correct phone number, why should a customer trust you with anything more?
If you have all these points up-to-date on your website then congratulations! You're well on the way to giving potential customers the best experience of your business online, and the best chance of choosing you.
Do you have any tips or questions on website updates? Please leave a reply below, I'd love to hear from you.
Big Egg Media are based in Adelaide and specialise in designing websites for local businesses and organisations. Call me on (08) 7120 9921 if you'd like to have a chat about your website.
Thanks, Edwin